Cosmetic Dentistry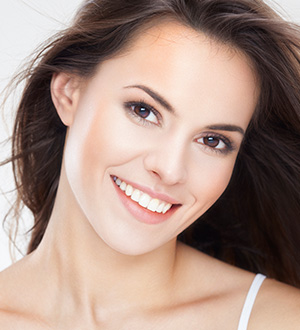 Are you disappointed with your smile? Cosmetic dentistry has many ways to help your smile look its best by correcting a number of cosmetic problems with your teeth. At White Family Dental, we offer a wide array of cosmetic dental services in or near New Holland, Pennsylvania. Our services include the following:
Dental Implants
Dental implants are replacements for missing teeth that look and function like natural teeth. Implants are anchored to your jaw bone and provide a long-lasting solution to the many problems caused by tooth loss. If you suffer from embarrassment or discomfort because of your missing teeth, dental implants are the solution you need. When dental implants correct your tooth loss, you will be able to smile confidently, eat the foods you have been avoiding, and enjoy life more fully.
Porcelain Veneers
Porcelain veneers are thin coverings that hide the imperfections in your smile. Whether your teeth are discolored, chipped, jagged, or unevenly spaced, veneers are the perfect solution. They are designed to look naturally beautiful and protect your teeth from future staining or yellowing. With veneers, you can experience the confidence that comes from having a radiant smile and knowing it will last forever.
Dental Crowns and Bridges
A dental crown is a cap on a tooth that has suffered severe decay. Before receiving a cap, the interior of the tooth is cleaned and sealed off to prevent future infections. Dental bridges are units of artificial teeth that fill in large gaps from missing teeth. Today's dental crowns and bridges are more natural-looking and comfortable than ever before.
Teeth Whitening
For a quick and easy way to improve the appearance of your smile, teeth whitening is a great option. Both our in-office teeth whitening treatments and our take-home teeth whitening kits painlessly eliminate yellow or stained teeth, returning your teeth to their natural white color. Whichever you choose, you'll feel more comfortable and confident with whiter, brighter teeth.
Tooth-Colored Fillings
Instead of using metal fillings that draw unwanted attention, we offer tooth-colored fillings that blend in with the rest of your teeth. The material is a composite resin that matches the natural look of your teeth, so no one will ever know you even have a filling.
If you live in or near the New Holland area of Pennsylvania, call the New Holland Office of White Family Dental to make your smile as beautiful as it can be.