Dental Crowns and Bridges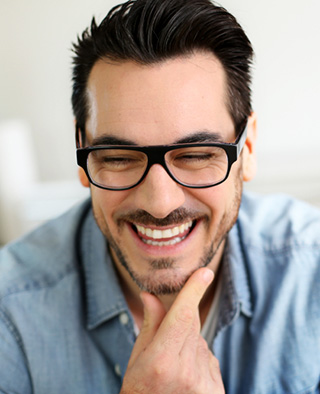 Enjoy chewing your food again and restore the look of your damaged or missing teeth with dental crowns or bridges. White Family Dental provides these dental services in the New Holland area of Pennsylvania. Dental crowns and bridges look and function like natural teeth as they also help guard against future problems such as tooth decay and gum disease.
Dental Crowns
A dental crown or tooth cap helps repair damage done to teeth, such as cracking or extensive tooth decay. Crowns restore the form and function of your teeth, allowing you to chew without pain and smile without fear that others will notice your damaged teeth. Crowns are used on teeth where more conservative restoration methods will not give satisfactory results.
We offer crowns made of innovative materials such as porcelain, which blends in beautifully with the color of your teeth. A crown may be placed on a tooth after a root canal procedure, helping protect the tooth from future infections and the resulting decay.
Dental Bridges
Dental bridges are another great option for missing or damaged teeth. We offer different types of dental bridges to fit the varied needs of our patients. Bridges are basically units of artificial teeth designed to fill in large gaps of missing teeth. When our patients are considering bridges, we look at the condition of their gums and surrounding teeth to determine if bridges are an option for them. If you have tried traditional dentures and found them too painful, try today's dental bridges that are specially designed to be more comfortable than ever before.
Contact us at the New Holland Office of White Family Dental to schedule an appointment and see how dental crowns and bridges may benefit your teeth.