Dental Implants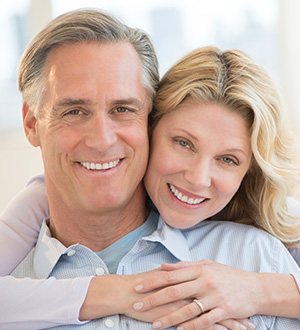 Dental implants are natural-looking replacements that look and function just like natural teeth. Thanks to the latest in dental technology, implants are a more permanent solution than dentures, solving the many problems caused by tooth loss, including gum disease, inability to eat certain foods, and the decay of surrounding teeth.
Implants anchor to your bone just like your natural teeth do, creating a strong, lasting bond that will allow you to eat your favorite foods without worry. In our New Holland dentist office, we cap our implants with beautiful porcelain crowns, color-matching these strong and comfortable teeth replacements to look and feel like your other teeth.
The implant procedure typically takes only one or two visits, which means that in a matter of weeks you'll have a comfortable and beautiful smile that will last for many years to come.
Call White Family Dental in New Holland today and set up a visit. We'll help you can decide whether dental implants are right for you.