Dental Veneers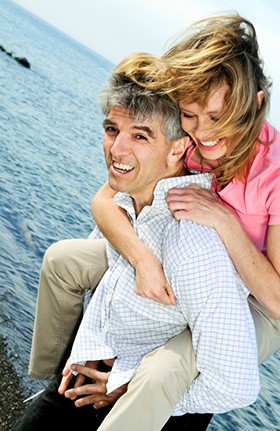 Create your ideal smile with porcelain veneers that hide discolored, uneven or jagged teeth. Porcelain veneers are a comfortable and natural-looking way to be more confident in your smile.
Veneer Benefits
Veneers not only give you perfect-looking teeth, but they also help protect your teeth from future damage. Because the porcelain is more durable than tooth enamel, veneers may prevent decay or infection that would require invasive, not to mention expensive, procedures in the future.
Are Dental Veneers Right For Me?
Veneers are best for those looking for a durable, long-term solution to creating a beautiful smile. If you want to permanently hide teeth that are seriously discolored, have large gaps or other structural problems, veneers are an excellent option.
Schedule a visit with the New Holland Office of White Family Dental today to find out if veneers are right for you.